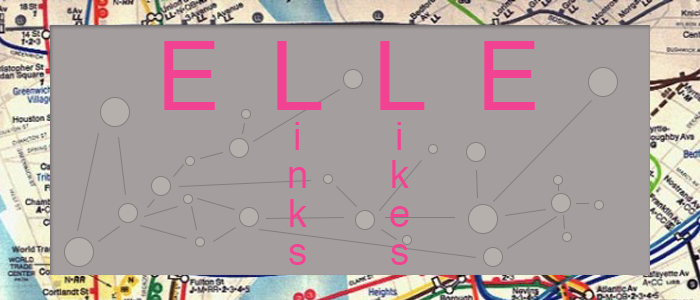 Using the below keywords for loose inspiration, I'm sharing a little bit of everything I've come across and liked, bookmarked, saved, or added to a wishlist. Hopefully it gives you something to like, link, read, make, or get for your own.
---
LOOK
– Filmmaker Gemma Green-Hope Animates Grandmother's Keepsakes in Tribute. Part of National Geographic's Short Film Showcase.
– National Geographic's Nature Photographer of the Year.
LISTEN
'Women Who Travel': A Podcast By Women, For Everyone. By Lale Arikoglu and Meredith Carey for Condé Nast Traveler.
LAUGH
Jelle's Marble Runs. Any of them–all of them are great. And it's amazing how much you start to root for any given marble to keep or take the lead.
CREATE
Change.
– Help Patagonia fight to protect our public lands.
– NRDC's guide to keeping up with Trump admin environmental attacks–and how to stop them.
READ
– Truth Matters by Roxane Gay. On Medium.
– Ursula K. Le Guin: Who Cares About the Great American Novel? Against a Uselessly Competitive, Hopelessly Gendered Concept. On LitHub.
– Inside Steve Bannon's War On Twitter. This Is How Steve Bannon And Breitbart Tried To Sabotage Twitter. By Joseph Bernstein and Ryan Mac for Buzzfeed News.
RESTORE
– Peanut farmer Nathan Mathis on The Ellen Show.
– Meet the best good dogs on a sled team.
CRAVE
A MoonPie (or 667). And the absurd fun of their Twitter feed.
---
Please feel free to comment with your own recs and/or if any links are broken.