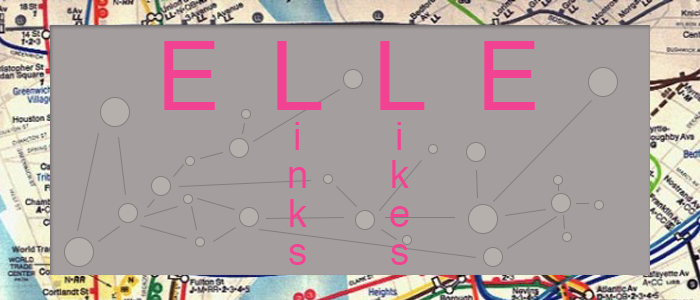 Using the below keywords for loose inspiration, I'm sharing a little bit of everything I've come across and liked, bookmarked, saved, or added to a wishlist. Hopefully it gives you something to like, link, read, make, or get for your own.
---
LOOK
Le Fantôme: a Jake Scott film starring Mads Mikkelsen and the new Ford Edge.
LISTEN
God Rest Ye Merry Gentlemen/We Three Kings by The Barenaked Ladies with Sarah McLachlan.
LAUGH
Koala Shows Up With A Surprise For The People Who Saved Her Life Years Ago. From The Dodo.
CREATE
88 Outstanding Craft Projects Using Glass Jars from Felt Magnet. Tis the season to craft holiday gifts!
READ
The Daily Beast ongoing Lost Masterpieces feature. Neato & fascinating 'masterpieces' are discussed and examined. Includes 'The Mystery of FDR's Final Portrait,' 'North Korea's Best Building Is Empty,' and 'Where Is Lincoln's Lost Slavery Speech?'
RESTORE
Plant some trees (The National Forest Foundation will do the hard part). The NFF will plant a tree for every $1 you give to our tree-planting programs, helping restore National Forests damaged by wildfire, insects, disease and other impacts. Wonderful to do anytime, but this is also a lovely, lasting & unique gift for anyone with blanks on their holiday list.
CRAVE
Keebler Limited Batch Peppermint Fudge Stripes Cookies. I bought a pack on a whim and discovered they were delicious. I'm almost angry I like them so much. (Keebler.com doesn't have a direct link for them–hope you find some at your local grocer!)
---
Please feel free to comment with your own recs and/or if any links are broken.